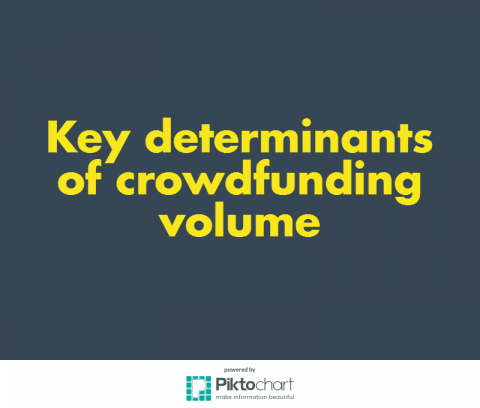 A country's control of corruption and quality of regulation are significant factors in the volume of crowd financing being carried out, but the type of legal system (civil or common law) has little effect, according to a new study at Cambridge Judge Business School based on more than 1,300 crowdsourcing platforms in 157 countries.
The study, based on a database compiled at the Cambridge Centre for Alternative Finance (CCAF) at Cambridge Judge, also found that the volume of crowd financing appears related to the level of trust individuals have for strangers, because such funding relies almost entirely on anonymous donors who have no social or other formal interactions with the recipients.
In addition, the study found that higher charges by banks boost crowdfunding volumes, while crowdsourcing volume declines when it is easier to set up a business – suggesting that crowd financing volumes are tied directly to high costs or other obstacles in pursuing traditional channels.
The study by Raghavendra Rau, Sir Evelyn de Rothschild Professor of Finance at Cambridge Judge, is being presented by Professor Rau later this week at the annual conference of the Centre for Alternative Finance, where he is Research Director. The conference is being attended by leading experts on alternative finance from banking, business, government and academia.
Globally, 98 per cent of crowd finance platforms are debt or equity platforms, and debt-based platforms are dominant with 96 per cent of global crowd financing originating on those platforms. In emerging economies, however, the predominance of debt and equity platforms is less pronounced, at 78 per cent.
The volume raised through crowd financed platforms increased globally from around $500 million in 2011 to nearly $150 billion in 2015, a growth rate of over 200 per cent per annum, fuelled by advances in technology (thus the term "fintech"). The three largest crowd financing markets in 2015 were China ($103 billion), the US ($36 billion) and UK ($5 billion). Read more below. 
To download the full paper go to: https://papers.ssrn.com/sol3/papers.cfm?abstract_id=2989056