Jump to: Who is this website for?
What is the Crowdfunidng4Culture Pilot? 
In 2015 The European Parliament approved a budget line (15 04 77 08) for a pilot project on 'Kick-starting the cultural economy (crowdfunding)', whose aim is "the identification and analysis of best practices in Europe's crowd funding market in relation to cultural organisations".
Under this mission, Crowdfunding4Culture was launched in February 2016 under a consortium led by IDEA Consult, and its partners European Crowdfunding Network and Ecorys. The mission of Crowdfunding4Culture is to facilitate the connection between creative professionals and organisation with crowdfunding, by identifying, analysing and publicising the best practice in Europe's crowdfunding market in relation to the cultural and creative sectors (CCS) and to provide an overview of the different crowdfunding models currently operating in Europe which can be used to finance cultural projects.
Crowdfunding4Culture is an EU funded initiative that investigates:
the way crowdfunding works for the cultural and creative sector;
the type of projects and funds crowdfunding is used for;
the number of platforms used and their specific details (fees, models, sector focus, languages, location etc...)
the do's and don'ts of setting up a crowdfunding campaign
examples of matchfunding with public grants or private sponsorship
and much more …
Based on datat gathered from nearly 75,000 creative crowdfunding campaigns, the study provides a unique insight into the uptake of crowdfunding since 2013 across different CCS subsectors and EU Member States, as well as into the use of different crowdfunding models, average amounts being raised and success rates.
The study also puts forward recommendations to local, regional and EU policy makers on what is needed for crowdfunding to further develop as a multi-purpose tool for CCS practices. The study "Crowdfunding: reshaping the crowd's engagement in culture" maps and analyses how crowdfunding is currently being used for the benefit of cultural and creative activities, and evaluates the extent to which barriers hamper the further integration of crowdfunding in the financing mix and broader practice of CCS actors.  As the topic of crowdfunding for CCS touches upon the interest and activities of several stakeholder groups (CCS actors, intermediary organisations supporting CCS actors, crowdfunding platforms, backers and policy makers), the research combined the perspectives of each of these stakeholder groups to come to a 360° analysis. The research included literature review, stakeholder interviews, data and case study analysis, surveys, expert workshops and crowdsourcing on barriers and options for policy action. Read our final report here.
Apart for the report, the Crowdfunding4Culture study includes 12 case studies , a Platform Map of all crowdfunding platforms active in culture in Europe as well as the First European Conference on Crowdfunding for Culture in Europe. 
Crowdfunding4Culture is part of a pilot project commissioned by the European Commission to IDEA Consult and its consortium partners ECN and Ecorys.
More information can be found on our Twitter and Facebook accounts. If you have any questions on the project please contact Isabelle De Voldere (project manager) at Isabelle (dot) De Voldere [at] ideaconsult (dot) be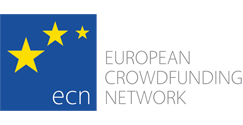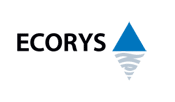 Crowdfunding4Culture is aimed at cultural and creative professionals (freelancers as well as organisations), crowdfunding platforms, backers, as well as local, regional and European policy makers.
Crowdfunding4Culture has the ambition to become a European wide information hub for anyone who wants to learn more about using crowdfunding in the cultural and creative sectors, the different models and platforms, lessons to learn from (un)successful projects and tips and tricks on crowdfunding campaigns.
What information can I find here?